Sue Ray  is an Australian Indigenous multi-award-winning singer/songwriter that captivates audiences with her smoky rich voice and high energy performances. Her sound is described as a smooth crossover of classic country, blues and roots with comparisons to Bonnie Raitt, Chris Stapleton and Lucina Williams.
In the past ten years, Sue has called Brisbane, London and Nashville home and is currently back in Queensland Australia recording her latest album with her band 'Barstool Showdown'.
Sue Ray has performed at many national and international festivals including The Woodford Folk Festival, The Americana Music Conference in Nashville TN, Groundwater Country Music Festival, Blue Mountains Blues & Roots Festival Katoomba, AWME World Music Conference and at the 2019 Gympie Muster.
Sue has released three critically acclaimed albums: Best Beware in 2008, Red Roses in 2011 produced by Aria award winner Magoo, Live At The Junk Bar in 2017 recorded and co-produced by renowned engineer Jamie Trevaskis followed by an EP titled I Would Never Do That recorded live in Nashville by Pal Sheldon at Artec Sound Vision Productions.
In 2021, Sue released three singles "All The Lonely Ones", "Demons Will Win" and "Take Me Away" which won the 2022 Queensland Music Awards 'Blues & Roots' award and appeared in an advertising campaign for Queensland Tourism. 
Sue was also nominated for "Most Promising New Talent" in the 2013 Deadly awards and "Female Artist Of The Year" in the QLD Music Awards that same year.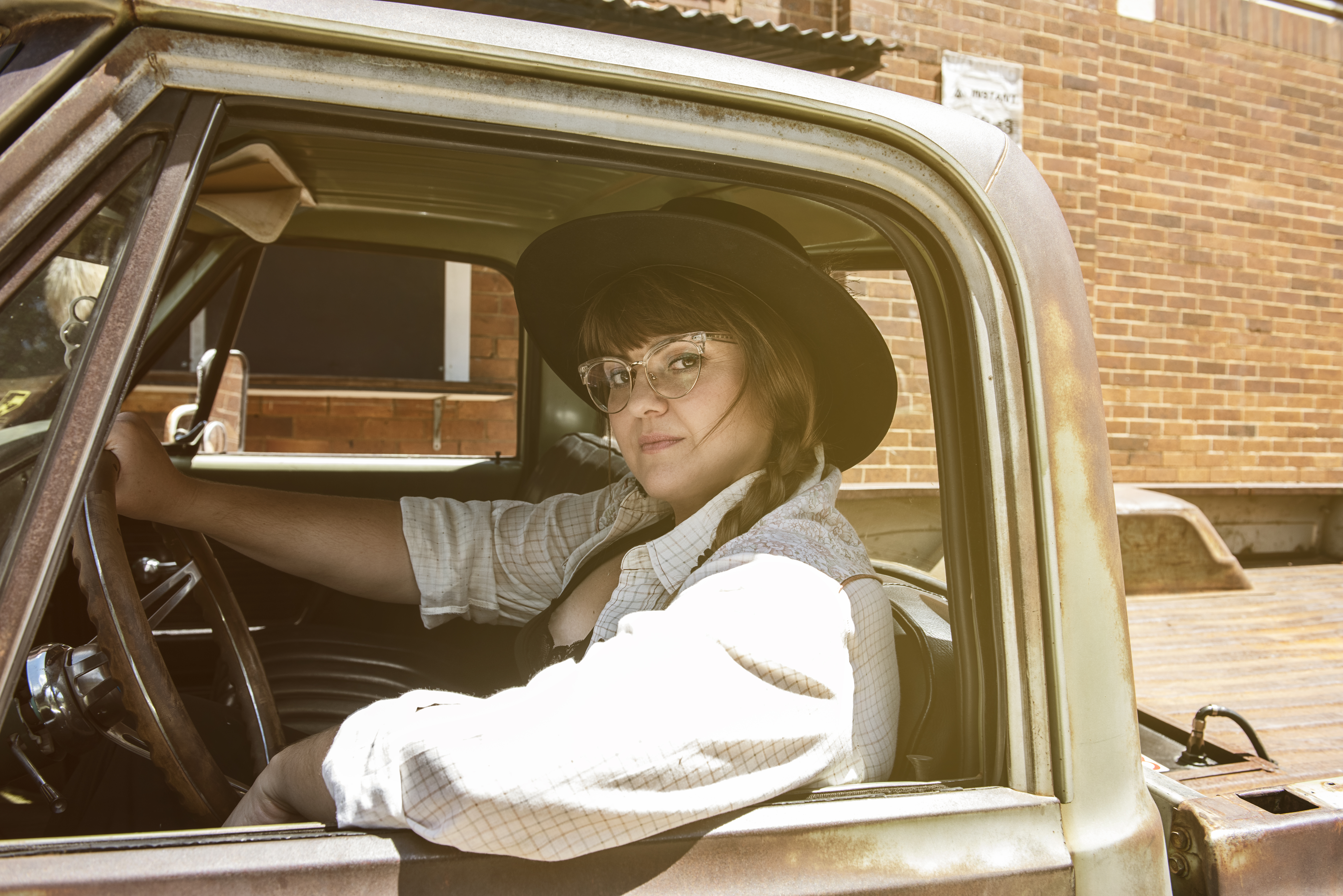 Acknowledgements
2022 - Queensland Music Award – Winner - Blues & Roots category
2018 - Queensland Music Awards – Winner – World/Folk category
2018 - Queensland Music Awards – Highly Commended – Country category
2013 - Nominee for Female Artist Of The Year in the QMusic & Courier Mails People's Choice Awards
2013 - Nominee for Most Promising New Talent in the Deadly Awards 
2012 - Nominee for Best Country Album for "Red Roses" in the AIR Independent Music Awards
2012 – Queensland Music Awards – Winner of Best Indigenous category
2012 - Grant McLennan Fellowship finalist
2011 - Winner of the Breakthrough Contemporary Emerging Indigenous Artist Recording Initiative
2011 - Bigsound Music Conference Brisbane - Showcase
2009 - Billy Thorpe Recording Initiative - Finalist
2009 - Queensland Music Awards – Finalist – two songs in two categories
Tours & supports
Troy Cassar-Daley - Carol Lloyd - Luka Bloom - Matt Corby - Kutcha Edwards - Dan Sultan - Mental As Anything  James Blundell - LJ Hill - Busby Marou - Darren Hanlon - Nashville Pussy (USA) - Megan Washington - Halfway Graveyard Train - Blanche DuBois - The Kill Devil Hills - The Gin Club  - Gentle Ben & His Sensitive Side - Jen Mize The Wilson Pickers - Kira Puru & The Bruise - Blackwater Fever - Sabrina Lawrie - Benny Walker - The Apartments  Keith Potger - Brad Butcher - Melody Moko - Allison Forbes - Jordie Lane - Tim Bowen - Annie McCue - Rochelle Pitt
Press
"She has the sort of rare voice - deep, dark, gorgeously emotive, and molasses-rich that stirs something within the listener and never quite lets go. She gets under your skin and stays there. If you're a fan of the likes of Brandi Carlile or Laura Cantrell, give Sue Ray a listen; chances are you'll emerge from the experience an unequivocal convert to her passionately original brand of alt-country"
4 1⁄2 Stars, "Red Roses" Album of the week, September 2011 - Heidi Maier - Tom Magazine (AUS)
"A hugely impressive debut album from Queensland songwriter Sue Ray, Red Roses, is an alt-country delight of the kind that will sit neatly among those Neko Case and Cowboy Junkies albums on your shelf"
"Red Roses" 2011 - Noel Mengel, Chief Music Writer - The Courier Mail (AUS)
"Short and sweet. Both of these words can be used to describe this album, but only one of them can be used to describe Sue Ray herself. For many Brisbane artists, it can often take a little while to release a debut album, but when they're as good as this one, we'd be prepared to wait twice as long"
"Best Beware" Album review 2008 - Tal Wallace - Time Off Magazine (AUS)
"Hers is an intimate, soulful take on country-folk. The real drawcard, however, is her voice, which could soften the heart of Dick Cheney"
Matt Thrower - Rave Magazine (AUS)
"Sue walked on stage and my jaw hit the ground. Her voice was so strong and confident. Her guitar playing is excellent and her songs heartbreaking. A consummate performer"
Mardi Lumsden - 612 ABC Radio (AUS)
"Sue Ray opened the show with a mesmerising performance. Ray's subtle humour had the cosy venue in hysterics. You could've heard a pin drop during the heartfelt Whispers In The Dark but it was Best Beware that showcased Ray's vocal and song writing ability"
Madeleine O'Gorman - Unpaved Magazine Melbourne (AUS)
Festivals
2022 - Dashville 
2021 - Festival of Small Halls Tour 
2021 - Groundwater Country Music Festival
2019 - The Gympie Muster - Gympie
2018 - Tarnanthi Festival - Adelaide
2018 - International Women's Festival - Cairns
2017 - Woodford Folk Festival - Woodford
2017 - Wallaby Creek Festival - North QLD
2017 - Leaps & Bounds Festival - Melbourne
2017 - NAIDOC - Brisbane
2014 - International Film Festival - Nashville
2014 - Americana Music Conference - Nashville
2013 - NAIDOC - Brisbane
2013 - Clancestry music festival - Brisbane
2013 - Urban Country Music Festival - Caloundra QLD
2013 - Undara Country Music Festival - Cairns QLD
2013 - Blue Mountains Music Festival - Katoomba NSW
2013 - Saltwater Freshwater Fesvial, Taree NSW
2012 - Woodford Folk Festival QLD
2012 - AMA Conference, Nashville, USA
2012 - AWME World Music Conference Melbourne VIC
2011 - Bigsound Music Conference QLD
2011 - Woodford Folk Festival/Dreaming Festival QLD
2012 & 2009 - Tamworth Country Music Festival NSW
Contacts & more info
sueray@musician.org