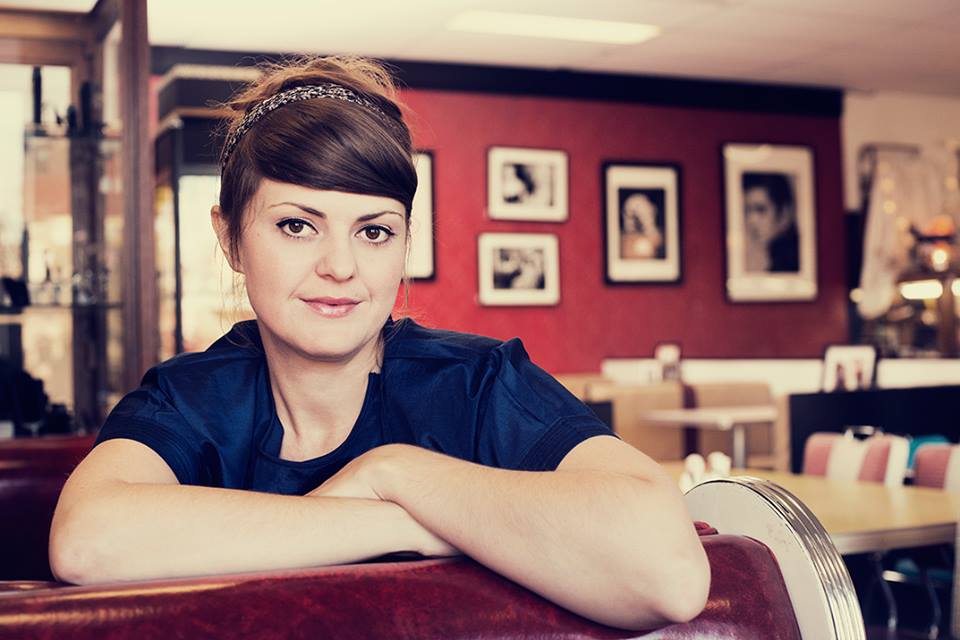 Sue Ray is an indie singer/songwriter that has been performing professionally for over 15 years. In that time, she has released two critically acclaimed albums, Red Roses (2011, Produced & engineered by Magoo, best known for producing Powderfinger & Kate Miller-Heidke) & Best Beware (2008, Produced & engineered by Jamie Trevaskis best known for Nathan Hollywood & Tom Cooney)
Media
Sue Ray's album "Red Roses" has aired regularly Australia wide on many Indigenous and community radio stations and has been awarded "Album Of The Week" on Radio Larrakia 94.5FM in Darwin and on Radio Goolarri 99.7FM in Broome.
Tracks from "Red Roses" have been in the Top 5 of the AMRAP's AIRIT charts twice in 2013 and three songs off the album made it onto four episodes of the Australian TV drama "Time Of Our Lives" – staring Claudia Karvan, airing on ABC in June 2013.
NITV "On The Road" premiered a one-hour special on Sue Ray, airing monthly on SBS, as part of the Saltwater Freshwater Festival 2013.
Acknowledgements
2013 – Nominee for Female Artist Of The Year award in the QMusic & Courier Mails People's Choice Awards
2013 – Nominee for Most Promising New Talent in the Deadlys
2012 – Nominee for Best Country Album for "Red Roses" in the AIR Independent Music Awards
2012 – Queensland Music Awards – Winner of Best Indigenous section & finalist in Best Country & Best Regional
2012 – Grant McLennan Fellowship finalist
2011 – Winner of the Breakthrough Contemporary Emerging Indigenous Artist Recording Initiative
2011 – Bigsound Music Conference Brisbane – Showcase
2009 – Billy Thorpe Recording Initiative – Finalist
2009 – Queensland Music Awards – Finalist – two songs in two categories
Tours & supports
Luka Bloom, Matt Corby, Dan Sultan, Mental As Anything, James Blundell, LJ Hill, Busby Marou, Darren Hanlon, Nashville Pussy (USA), Megan Washington, Graveyard Train, Blanche DuBois, The Kill Devil Hills, The Gin Club, Gatlin Elms (USA), Halfway, Gentle Ben & His Sensitive Side, The Wilson Pickers, Kira Puru & The Bruise, Rattlehand, Mexico City, Blackwater Fever, Sabrina Lawrie, Benny Walker, The Apartments, Keith Potger, Andrew Morris
Press
"She has the sort of rare voice – deep, dark, gorgeously emotive, and molasses-rich that stirs something within the listener and never quite lets go. She gets under your skin and stays there. If you're a fan of the likes of Brandi Carlile or Laura Cantrell, give Sue Ray a listen; chances are you'll emerge from the experience an unequivocal convert to her passionately original brand of alt-country"
4 1⁄2 Stars, "Red Roses" Album of the week, September 2011 – Heidi Maier – Tom Magazine (AUS)
"A hugely impressive debut album from Queensland songwriter Sue Ray, Red Roses, is an alt-country delight of the kind that will sit neatly among those Neko Case and Cowboy Junkies albums on your shelf"

"Red Roses" 2011 – Noel Mengel, Chief Music Writer – The Courier Mail (AUS)
"Short and sweet. Both of these words can be used to describe this album, but only one of them can be used to describe Sue Ray herself. For many Brisbane artists, it can often take a little while to release a debut album, but when they're as good as this one, we'd be prepared to wait twice as long"
"Best Beware" Album review 2008 – Tal Wallace – Time Off Magazine (AUS)
"Hers is an intimate, soulful take on country-folk. The real drawcard, however, is her voice, which could soften the heart of Dick Cheney"
Matt Thrower – Rave Magazine (AUS)
"Sue walked on stage and my jaw hit the ground. Her voice was so strong and confident. Her guitar playing is excellent and her songs heartbreaking. A consummate performer"

Mardi Lumsden – 612 ABC Radio (AUS)
"Sue Ray opened the show with a mesmerising performance. Ray's subtle humour had the cosy venue in hysterics. You could've heard a pin drop during the heartfelt Whispers In The Dark but it was Best Beware that showcased Ray's vocal and song writing ability"
Madeleine O'Gorman – Unpaved Magazine Melbourne (AUS)
Radio
Medium rotation -"Soldier's Son" & "Red Roses" – JJJ, 4ZZZ, ABC 612, PBS, 3RRR, 98.9FM
Medium to high rotation -"Shake It Off" – 98.9FM, 4ZZZ, Wow FM 100.7, 87.6/88FM, 103.3Fm Gouldburn, 2YOUFM Tamworth and over 40 other regional stations Australia wide.
Charts
Top 20 – 4ZZZ charts for five weeks running, 2008
Top 20 – JJJ Unearthed Roots Charts, 2008
Top 100 – listed in top 100 tracks of 2008 for 4ZZZ, 2008
Festivals
2013 – NAIDOC – Brisbane
2013 – Clancestry music festival – Brisbane
2013 – Urban Country Music Festival – Caloundra QLD
2013 – Undara Country Music Festival – Cairns QLD
2013 – Blue Mountains Music Festival – Katoomba NSW
2013 – Saltwater Freshwater Fesvial, Taree NSW
2012 – Woodford Folk Festival QLD
2012 – AMA Conference, Nashville, USA
2012 – AWME World Music Conference Melbourne VIC
2011 – Bigsound Music Conference QLD
2011 – Woodford Folk Festival/Dreaming Festival QLD
2012 & 2009 – Tamworth Country Music Festival NSW
Contacts & more info
sueray@musician.org
www.sueraymusic.com
www.facebook.com/sueraymusic
www.plusonerecords.com.au